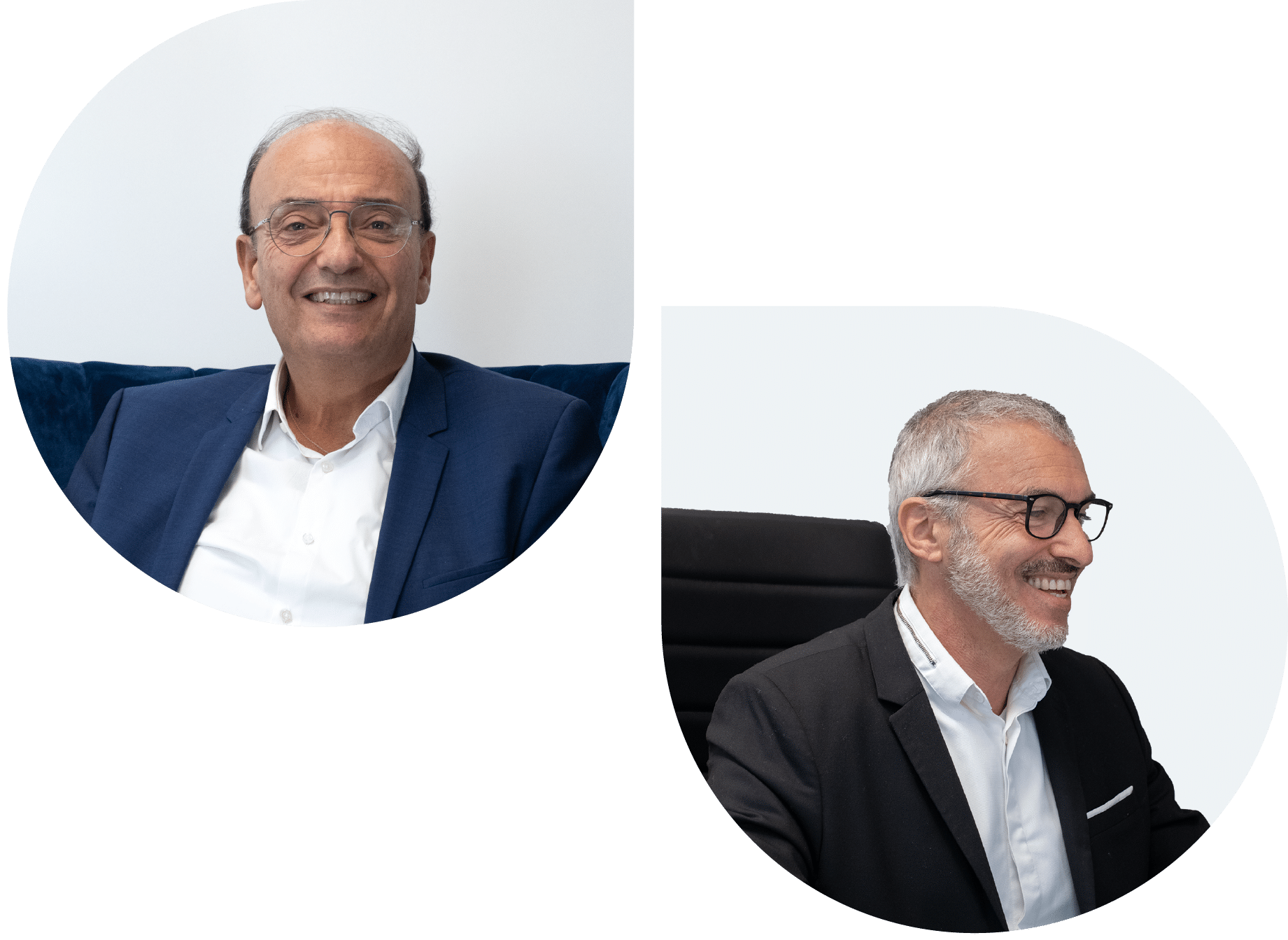 Blue Softan entrepreneurial adventure that began in 2008
Blue Soft was created in November 2008 by Ludovic HAYAT, joined, during 2010, by Thierry BOCCARA. These two experienced managers share the ambition of a dynamic industrial project resolutely turned towards human values, simplicity in relationships, reactivity, speed of adaptation to the market and a strong sense of service.
14 years later, the group Blue Soft has nearly 900 employees, 6 agencies in France and 2 locations in Switzerland and Belgium. With 15 companies joining the group, reinforcing its expertise, proposing new technological solutions, completing its geographical locations, while maintaining a real proximity and autonomy to better serve the richness of the group's clientele and its development, we have the ambition to exceed 110 M€ of turnover in 2023.
The entrepreneurial adventure Blue Soft, some figures
MILLION EUROS IN REVENUE by 2022
A solid group
In perpetual growth, Blue Soft is an ambitious anddynamicgroupthat strengthens its offers and services through controlled external growth. In order to conquer the local economy, the group continues to set up offices in major French and European cities to get closer to its customers and their needs.
Por this, the Consulting, Digital Factory, Microsoft solutions and Cloud Infrastructure reflect the group's desire to broaden its offerings by supporting companies in all aspects of their projects.
Strong values shared by the group
Blue Softan entrepreneurial adventure that federates society
Since our founding in 2008, we have been implementing a two-pronged growth strategy: organic growth and external growth. This strategy allows the group to federate several brands and companies under its umbrella. Each of them brings expertise in specific areas of intervention as well as a range of little extras that make a big difference for us. Proud to be able to group its companies, the group cultivates its values (which have become common values) within its entities and can pride itself on maintaining a particularly differentiating dynamic of rapprochement.
As an entrepreneurial venture, the structure has chosen to integrate companies while maintaining their integrity as much as possible: employees, legal structure, managers and brand. This approach, which has been a winning one to date, is the spearhead of our management team and a commitment to building an ambitious and collective business project.
Our goal is to add up the strengths.